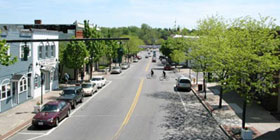 The Spencerport Board of Trustees encourages the development of new business in our Village, making it a destination point to prove for the needs of residents and tourists alike. In the past two years we have welcomed many new businesses with the reclamation of our Village Plaza.
We will continue to encourage progress as part of our future as we advance with the following plans.
• Establish our Historical Area as a site on the National and State Historic Preservation Designation.
• Form a Waterfront Advisory Board which will be charged with the preservation of our remaining green areas.
• Work with the Town of Ogden to continue the Towpath on the south side of the Canal to encourage the healthy habits and recreation of our residents.
• Assist residents and landlords with the reclamation of our historic homes and commercial buildings.
• Support our Architectural Review Board (ARB) through education and information needed to insure our designation as a historical canal town.