Serving the the Village of Spencerport and portions of Ogden and Parma with low-cost electric service.
Spencerport Municipal Electric launches a LED Light Bulb Initiative
Small Business customers can now take advantage of Spencerport Municipal Electric's (SME) LED Light Bulb Initiative. The intent of the program is to provide Customers with the latest type of lighting technology. Read more...
Rebate Program
SME and Independent Energy Efficiency Program (IEEP) are sponsoring rebate programs to encourage residential and commercial customers to use Energy Star labeled electrical items to increase energy efficiency in their homes and businesses.
Rebate Forms
Power to Save
Power to Save is an ever evolving community GREEN program to help the achieve a better understanding of Energy Conservation, Public Safety and Environmental Awareness.
32 Ways to Conserve Energy | Fluorescent Lamps Recycling Program
Latest Information
New Electric Rates June 2011 | Legal Notice of Rate Increase | Household Energy Usage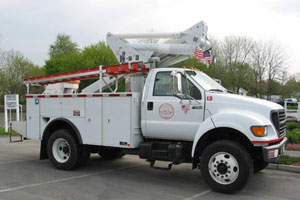 Spencerport Municipal Electric is always at work to save the consumer money and reduce interruptions through its yearly tree-trimming program, hiring RG&E to monitor lines with heat-seeking infrared technology, and finding ways to protect the system from wire-chewing squirrels. Other ways the village is working to keep costs low and increase reliability include installing underground conduit pipe in all new developments, using better-grade wire and cable, installing more switching centers and lightning arrestors, and sectionalizing points to isolate problems on the line and limit outages.
The Municipal Electric Superintendent is Owen McIntee. Contact Owen at omcintee@vil.spencerport.ny.us or call 352-4771 (Village Office) or 352-6851 (Shop)
We have included the following for your convenience:


Consumers Beware: Nationwide Utility Scam