Welcome to the Village of Spencerport, New York!
An exciting and inviting place for business!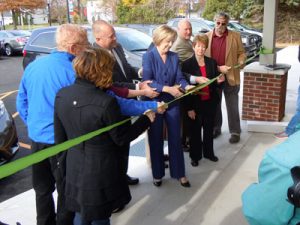 Amenities
Pleasant LOCATION alongside the vibrant Erie Canal – New York State Canal System, designated National Historic Landmark
Traditional Central Business District, anchored by an updated Village Plaza
FREE parking in municipal lots and on designated streets
Convenient Village Office at 27 West Avenue
Restored Depot / Museum / Visitors Center
Surrounded by historic homes in charming neighborhoods
SHOPPING LOCALLY reflected in Sales Tax share
A Public Power Community
Spencerport Municipal Electric: Reasonable rates, Reliable service
GREEN Infrastructure: EV stations, hybrid vehicles, insulation programs, LED lighting, solar panels
*1st Finger Lakes Region Clean Energy Community*
"Public Power is Good for Business!"
Public Power Magazine, Jan / Feb 2019
Department of Public Works
Maintenance: Docks, drainage, municipal parking lots, safe sidewalks and streets (plowed), gardens, gazebo, parks with recreational picnic areas, biking/walking paths
Public areas posted NO smoking NO e-cigs, NO vaping
Resources
Comprehensive Plan, Design Guidelines, Development Regulations and LEED/Smart Growth principles
Demographics show favorable income and workforce statistics
Economic Development goals with Spencerport Area Chamber of Commerce and Town of Ogden
Popular events, festivals, fundraisers and parades that bring customers each year
Ambulance, Fire, Police and Urgent Care services nearby
Thank you for your interest and investment in our Village.
A friendly, prosperous, thriving Business Community benefits everyone!