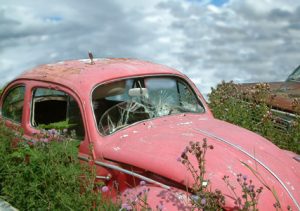 Notice and Disclaimer: This information is here to provide the most commonly requested information and does not attempt to list all codes and regulations of the Village of Spencerport.
Storage: Unlicensed, wrecked, abandoned or dismantled motor vehicles are not permitted to be stored or parked out of doors or left visible to public view.

Parking: Unauthorized motor vehicles shall not park or stop in handicapped zones or access aisles, fire lanes, public sidewalks or any other safety zone or restricted area.

Streets & public lots: Unauthorized motor vehicles shall not be parked or stored in posted time limit areas, no parking zones or on any village street or lot from 2:00 AM through 6:00 AM

Tractor trailers: The storage or parking of tractor trucks and any type of commercial trailers is prohibited at all times except for the normal business purpose of loading and unloading, or as authorized by the Village of Spencerport.
Signs | Bulk Refuse | Code Enforcement | Exterior Maintenance