Serving the the Village of Spencerport and portions of Ogden and Parma with low-cost electric service.
Environmental Disclosure Label for the Village of Spencerport 2019
Spencerport is First Finger Lakes Clean Energy Community
The New York State Energy Research and Development Authority (NYSERDA) announced that Spencerport is the first community in the Finger Lakes Region to be designated a Clean Energy Community, recognizing its leadership in reducing energy use, cutting costs and driving clean energy in its communities. Read more…
Spencerport Municipal Electric Celebrates 100 years of Service
How It All Started
1902 – Village of Spencerport established acetylene gas plant to pipe gas to street lamps and businesses. Location of plant unknown.
1907 – Granted permission to Niagara Falls Electrical Transmission Co. to install 60,000 transmission line through the Village which led to the building and operation of the Buffalo, Lockport and Rochester railroad (trolley) through the village along west avenue
The Vision to Start it All
1917 – Original Village of Spencerport Board Members – President Elwood D. Hawkins, Trustee Henry E. Rogers, Trustee John B. McCabe, Clerk H.W. Sperry
The Electric street lighting system was established in 1915
PSC approved the electric system for municipal purposes only. This included 14 concrete post lights on main street and 75 overhead fixtures. 2 – 75KVA single phase transformers and other equipment purchased for new electricity plant.
Lights were lit with Edison-made Mazda style incandescent lamps
1916 – some homes and businesses wired for electricity.
1917 – March 1st, Public Service Commission grants approval to build and operate a municipal electric plant and sell electricity to customers. Power was purchased from Niagara Hudson Power co.
Governor Cuomo's Clean Energy Standard Surcharge Mandate
March 2017 – Spencerport Municipal Electric Customer: RE: Clean Energy Standard (CES) Surcharge
You will see an additional line item on your bill called the CES (Clean Energy Standard) Surcharge. The reason for this additional charge stems from the New York State Public Service Commission adoption of Governor Cuomo's State Energy Plan (SEP) Adopting the Clean Energy Standard (CES) on August 1, 2016. This order places obligations on all Load Servicing Entities (LSE's) which include Spencerport Municipal Electric. Continue reading… 
Spencerport Municipal Electric customers continue to receive low cost power
Dear Owen McIntee: Consistent with the New York Power Authority's (NYPA's) ongoing efforts to assist our Municipal and Rural Electric Cooperative customers in understanding preference power benefits, we are pleased to provide the Village of Spencerport with an estimated annual cost comparison. The estimated annual cost comparison exercise measures the cost of hydro-power provided by NYPA compared to a simulated cost of market power. Read more…
Rebate Program
SME and Independent Energy Efficiency Program (IEEP) are sponsoring rebate programs to encourage residential and commercial customers to use Energy Star labeled electrical items to increase energy efficiency in their homes and businesses.
Rebate Forms
Power to Save
Power to Save is an ever evolving community GREEN program to help the achieve a better understanding of Energy Conservation, Public Safety and Environmental Awareness.
More Information
New Electric Rates June 2011 | Legal Notice of Rate Increase | Household Energy Usage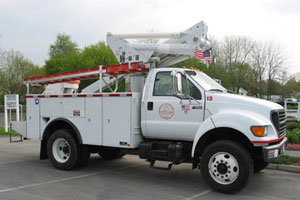 Spencerport Municipal Electric is always at work to save the consumer money and reduce interruptions through its yearly tree-trimming program, hiring RG&E to monitor lines with heat-seeking infrared technology, and finding ways to protect the system from wire-chewing squirrels. Other ways the village is working to keep costs low and increase reliability include installing underground conduit pipe in all new developments, using better-grade wire and cable, installing more switching centers and lightning arrestors, and sectionalizing points to isolate problems on the line and limit outages.
The Municipal Electric Superintendent is Owen McIntee.
Contact Owen at omcintee@vil.spencerport.ny.us or call 585-303-2943
We have included the following for your convenience: